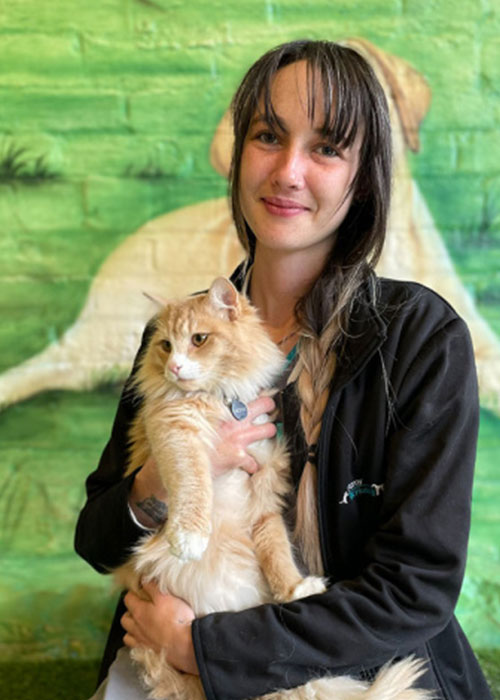 Veterinary Nurse
Immogen
Immogen recently joined the team at Fitzroy Veterinary Hospital from Carlton Vet Clinic and has loved every minute.
Immogen grew up near Byron Bay with a menagerie of animals and spent her childhood riding down every known road on her horse and rehabilitating wildlife with her mother. Everyone who had met Immogen as a kid told her she always had "some kind" of animal with her at all times, be it a goat, bird, or snake! She prides herself on providing stress-free, calm, and excellent care to all patients which come into the clinic, especially our feline friends.
Immogen has a deep passion for behaviourism, rehabilitation, animal welfare, and training (positive reinforcement!). Outside of the Clinic, Immogen spends her time bouldering, hiking, or camping; when not looking after and clicker training her horse, Samurai, two cats, Yuki and Lucifur and tending to her four aquariums.
See All Members